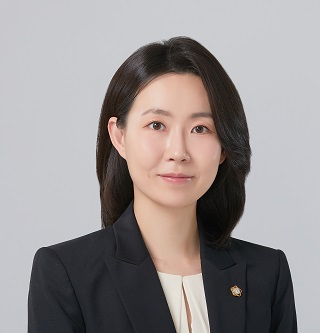 Foreign Law Associate(Not admitted in Japan)
Hyekyeong IM
(Not admitted in Japan)
TEL : +81-3-3221-2400
FAX : +81-3-3265-3860
Hyekyeong IM is a foreign law associate of Nozomi Sogo. She is an attorney at law admitted in Korea (2014), registered Korean lawyer with the Korean Bar Association, and registered as a patent attorney of Korea with the Korea Patent Attorneys Association (2016).
Practice Areas
・Corporate Law: Mergers & Acquisitions, Due Diligence
・Intellectual Property: Copyright, Trademark Right, Unfair Competition Prevention Act
・Transportation & Logistics Law
・Corporate Matters between Japan and Korea.
Experience
Nozomi Sogo, 2023 – Present
Foreign Law Associate
Yamato Transport Co., Ltd 2021-2023
Bae, Kim & Lee, Seoul, South Korea 2017-2018
Yamato Holdings Co., Ltd 2016-2021
Yamato Transport Co., Ltd 2014-2016
Education
Jeonbuk National University Law School, Korea, J.D., 2014
Ewha Womans University, Korea, LL.B., 2011
Languages
Korean, Japanese and English