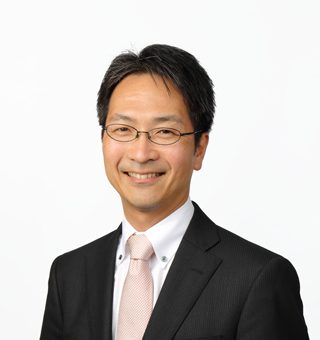 Yu NOMURA
TEL : +81-3-6261-4471
FAX : +81-3-3265-3860
Yu Nomura is a partner of Nozomi Sogo. He passed Japan's bar exam in 1999 and was admitted to the bar in Japan in 2001. He is a member of Japan Federation of Bar Associations and Daini Tokyo Bar Association.
Practice Areas
・Corporate Law:
Legal Practices both in the Peacetime and in the Emergency
Compliance/Corporate Crisis Management, Third-Party Committee, Conflicts/Litigations, Intellectual Property Law, Contracts, etc.
・Finance/Payment and Settlement:
Compliance of Financial Institutions, Insurance, Laws relevant to Payment and Settlement, etc.
・Legal Practices for Municipal Government:
Legal Practices both in the Peacetime and in the Emergency
Compliance of Municipal Government/Crisis Management, Claim on National Compensation
Legal Practices to support for the Board of Education, School Accidents
Prevention of Child Abuse
・Legal Practices Relevant to City Planning /Recovery and Reconstruction from Disasters:
Urban Planning Act, Land Readjustment Act, Urban Renewal Act, etc.
Management for rights of Real Property (including the problems regarding the land which is difficult to register or whose owner is unclear)
Project for Promoting Group Relocation for Disaster Mitigation
・Others:
Laws relevant to Defamation/Media
Civil Rehabilitation/Bankruptcy, etc.
I gladly accept offers for lectures with respect to compliance/crisis management of corporations/organizations, management, etc. which are targeted toward corporations, municipal government, board of education/teachers, and others.
In addition, I also accept offers for lectures with respect to recovery and reconstruction from disasters (especially reconstruction project, town development activities, reconstruction of livelihoods of disaster victims in the TSUNAMI-hit municipalities).
Please feel free to contact me.
Experience
・Nozomi Sogo, October 2001 – April 2013, May 2016 – Present
Partner (from October 2008)

・Ishinomaki City Office, Ishinomaki-shi, Miyagi Prefecture, Japan, (which is the most largely damaged municipality by the Great East Japan Earthquake & TSUNAMI), May 2013 – April 2016
Assigned as a Fix-term Government Officers (Legal Planning Officer of General Affairs Division of General Affairs Department)

・Broadcasting Ethics & Program Improvement Organization, Tokyo, Japan, September 2003 – March 2004, April 2006 – March 2013
Part-time Legal Researcher

・Bank of Japan, Tokyo, Japan, April 2004 – March 2006
In-House Attorney
Education
Legal Training and Research Institute of the Supreme Court of Japan, Certified, 2001
University of Tokyo Faculty of Law, LL.B., 1998